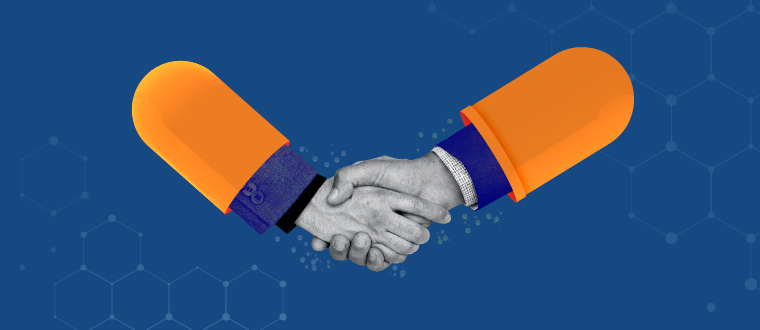 The pharmaceutical industry has recently become one of the most developed sectors. Although the development of new drugs has become more expensive, there is always a need for infrastructure and efficient resources in this industry. 
Whether a small-scale or a large-scale industry, sustaining profitability and meeting the cost of research, product development, infrastructure, workforce, large machine maintenance, etc. is always challenging. 
Here, Out-Licensing can be counted as a blessing!
What is Out-Licensing in Pharma Industry?
Out-Licensing means outsourcing anything from the right source at a competitive price. A pharmaceutical company usually considers out-licensing assets for everything from the development to the commercialization of the product. Anything not achievable in-house due to the lack of resources or technology is outsourced from a domestic and global market.
Why is Out-Licensing a win-win choice?
It is fast, cost-effective, and best for startups
In the past, companies would do everything – from research and development (R&D) to commercialization. But now it is well understood that in-house development of a new drug right from scratch is always expensive and time-consuming compared to delegating it to those already experts in their field. Outsourcing is best for startups, as getting product manufacture, the approval process, and the commercialization is often lengthy, expensive, and risky. No matter how established, these companies must make choices and prioritize their limited budget, especially if they are keen to access multiple markets.
It can ease commercialization and globalize your product:

 
The need for local culture, business contacts, and regulatory knowledge can be challenging for a company willing to launch its product in a different region. If they out-license their product to the right Market Authorization Holder, they can get a regular profit by sharing royalty.
Maximizing portfolio growth:
As said before, irrespective of the size of a pharmaceutical company, R&D activities by themselves often take a lot of resources and time. But it is significant for them to keep a comprehensive portfolio to stay ahead in the race. By out-licensing, this can be easily achieved by acquiring a ready dossier from a CDMO.
How to get the right out-licensing partner?
Getting the right outsourcing partner is significant yet challenging! And so, it is essential to take help from a strategic consulting company that can connect you with real businesses and contract service providers to meet your demands and take your business to the next level.
Many established consulting companies provide the one-stop shop for all your out-licensing needs. Their alliances with strong partners encourage your prospects and allow you to sell your marketing rights to the right person.
It helps you choose the right market and investor for your drug. Similarly, if you are an investor, the consultancy would help you choose what drug to invest in. Also, they have a strong network with the CMO (Contract Manufacturing Organization), CDMO (Contract Development and Manufacturing Organization), CRAMS (Contract Research and Manufacturing Service), and CRO (Contract Research Organization), who are ready to fulfill all your demands right from research to commercialization, hustle-free, and at a competitive price!
One such consulting firm is Neunco Pharmaceutical. Unlike other consulting companies, Neunco provides a one-stop solution for properly structured licensing services. We are experienced and well-connected.