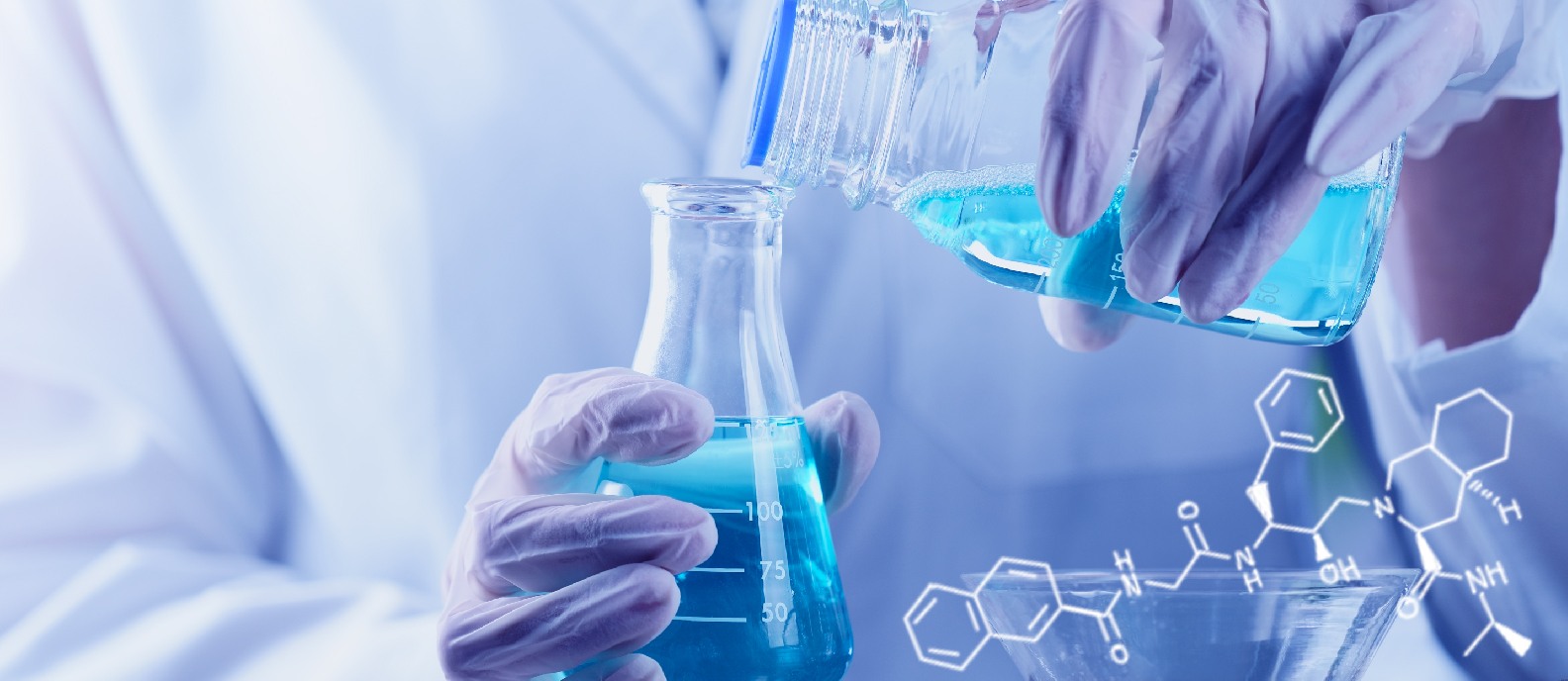 The growth of API in India was a topic of discussion on this CPHI India 2022. Reason? Because the Indian API industry has grown tremendously over the past few decades. As per the leading publication European Pharmaceutical Review report, the growth of APIs has risen at a CAGR of 8.3% from 2012 to 2019 and is estimated to witness and is expected to grow at a CAGR of 12.24 % during the forecast period (2021 to 2027). 
India's API industry is ranked the third largest in the world, and the country contributes approximately 57% of APIs to prequalified list of the WHO. 
Also, the Indian pharmaceutical industry is gaining momentum owing to significant contributions from generic brands, a wide range of API manufacturers, and robust demand for API post-COVID pandemic.

Factors affecting the growth of API:
Factors like increased demand, good quality, and cost control make India more and more appealing for API globally. Some other growth boosters include rising chronic disease, drug research, an increase in the development and manufacturing of drugs, the COVID-19 pandemic, a boycott of China, etc.
We have supportive government policies under the central government's Umbrella Scheme, like the Bulk Drug Park and Production Linked Incentive Scheme, which benefit the same.
As per this scheme, the government will set up three bulk drug parks with a budget of INR 3,000 crore in the next five years, enabling all standard facilities such as solvent recovery plant, distillation plant, power & steam units, common effluent treatment plant so that all material and ecosystem necessary to manufacture drugs are available at the same point.
Production Linked Incentive Scheme: 
The Government of India launches this scheme under the Atmanirbhar Bharat Campaign. It assists beneficiaries in concessions on import & export duty, tax rebates, affordable land acquisition, etc., to boost domestic production of 53 critical bulk drugs and intermediates in the country with a budget of INR 6,940 crore for the next eight years. A financial incentive will be given to eligible manufacturers of identified 53 critical bulk drugs on their incremental sales over the base year (2019- 20) for six years. As per a recent report in Economic Times, the local manufacturing of 35 out of 53 has already started.
Along with this, with filing numerous DMFs, datasheet registration for API, and the approval of many manufacturing facilities by the regulatory bodies of developed nations, Indian API has gained recognition as one of the top worldwide players.
Although the Indian API industry has grown well in the past, it still has a long way to go, and the primary concern is its over-dependability on China for imports.
Over-Dependence on China for Import:
India's reliance has grown on imports of low-cost intermediates and APIs. India imports nearly 68 % of API, by value, from China. Also, the current outbreak of Coronavirus has disrupted the supply of APIs, resulting in supply shortages and higher import costs in India. 
We can produce our API, but it is expensive for the manufacturer to use their idle manufacturing capacity or restart closed plants due to the competitive pricing strategy. The cheaper imports save them from employment and infrastructure cost. 
Many other parameters lead China against India, like electricity, access and capital cost, the scale of operation, government facilitation and land reforms, logistic infrastructure and cost, availability and price of raw materials, technology, and conversion efficiency. The below graph shows that the cost of production in China is 20% to 30% lower than in India.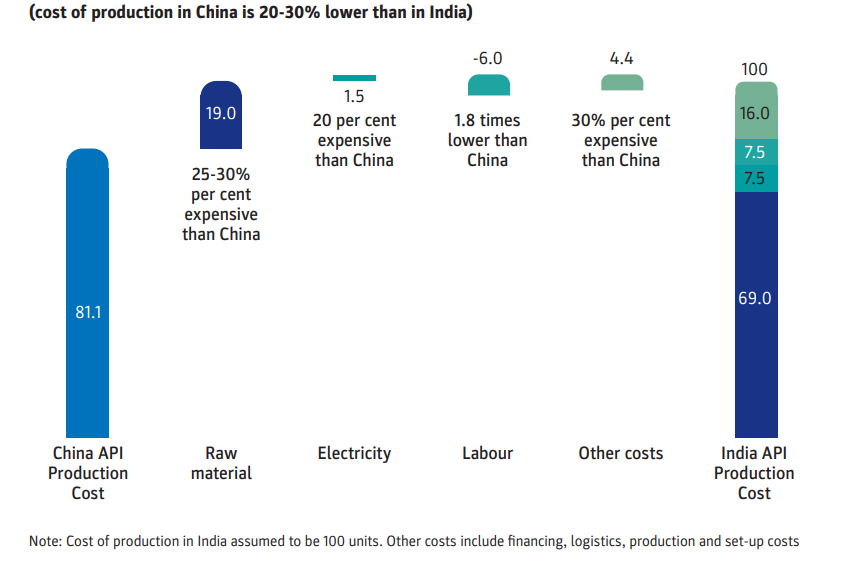 Thus, the Government policies are no doubt a step in the right direction. However, we still need to work around four key themes – providing ease of doing business, incentives and subsidies, infrastructure development, and innovation & technical capability development.
With the proper implementation and consistent efforts, we will be able to establish APIs self-sufficiency and pave the way for the industry's growth for many years.
Reference: *This article is based on the KPMG, CII India, European Pharmaceutical Review, and Economic Times report.