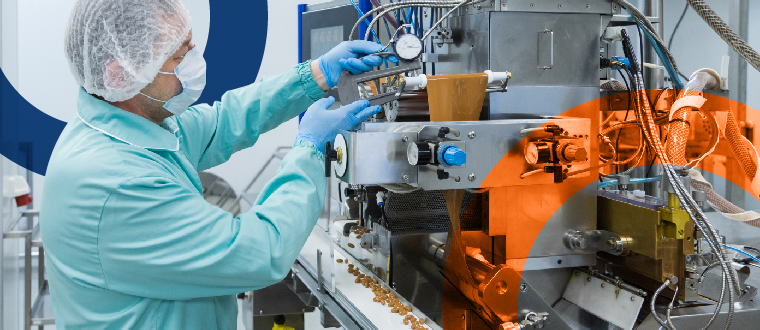 The generic pharmaceutical industry is fiercely competitive, with each company striving to add new products and expand its portfolio. However, not all companies possess the necessary resources to undertake such endeavours. Some lack the requisite experience in commercial-scale production using the latest technology, while others lack the capacity to ramp up manufacturing. Consequently, these companies opt to outsource to a Contract Manufacturing Organization (CMO), which can provide cost-effective and timely solutions through its advanced technology and manufacturing capacity, allowing them to achieve rapid entry into their desired markets.
A CMO offers custom-tailored manufacturing solutions on a contract basis. As per the need of a pharmaceutical company, it can meet their specific manufacturing requirements be it a need to scale up from pilot to commercial batch, manufacturing from scratch to end, or a site transfer.
For a generic Pharma Company partnering with a CMO has several benefits, some of which are as follows:
Cost Savings
One of the primary benefits of partnering with a CMO is cost savings. Manufacturing a large-scale drug for a pharmaceutical company is time-consuming and costly. By partnering with a CMO, generic pharmaceutical companies can save on capital expenditures, labour costs, and other expenses associated with developing and maintaining their own manufacturing facilities.
Access to Expertise and Infrastructure
The CMO has GMP (Good Manufacturing Practice) compliance which ensures the expertise and infrastructure necessary to manufacture a drug as per the regulations of the desired market. GMP ensures that CMO maintains the highest level of safety and quality in every production step up to the final product. The organization is staffed with experienced professionals who have a deep understanding of the regulatory requirements and quality standards associated with pharmaceutical manufacturing. CMOs also have state-of-the-art facilities, including specialized equipment and cleanrooms, which are essential for producing high-quality drugs.
Flexibility and Capability
Partnering with a CMO offers generic pharmaceutical companies the flexibility and capability they need to meet changing market demands. A CMO can offer a wide range of formulations in preferred dosage forms, allowing a pharma company to maintain a diverse product portfolio and stay ahead in the market. It can also manufacture drugs in small batches to large-scale commercial production. This allows generic pharmaceutical companies to quickly adapt to changes in market demand and adjust their production accordingly. 
Risk Mitigation and Project Accountability
CMO can also help generic pharmaceutical companies mitigate risk. As discussed before, CMOs have a deep understanding of the regulatory requirements and quality standards associated with pharmaceutical manufacturing. This expertise can help ensure that products are manufactured in compliance with regulatory guidelines, reducing the risk of recalls and other compliance issues. Also, a good CMO partner takes complete accountability for the project and has the adequacy to accommodate any production size and deal with any capacity constraints or unforeseen difficulties.
Improved Time-to-Market
Finally, partnering with a CMO can help generic pharmaceutical companies improve their time-to-market. A good CMO is committed to the on-time completion of the project. Thus, allowing a generic pharmaceutical company to bring its products to market faster is critical as in this industry timing is everything.
Thus, partnering with a CMO is a win-win situation for any pharma company. But among so many CMO available worldwide, finding a CMO that is a perfect fit for a project is a tough task. And that's where Neunco Pharmaceuticals comes in. It connects pharmaceuticals with a CMO custom-fit to their unique project requirements. Neunco's extensive global connections, expert team, and efficient project management system ensures a perfectly tailored solution for the success of the project and staying ahead of the competitor. Connect to Neunco to know more about and get a CMO for the maximum success of the project.